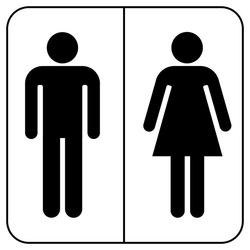 Today we introduce "Landmark Classic" sermons which are outstanding examples of gospel teaching which need to be heard again. We begin with a sermon by evangelist Clint De France which is certainly appropriate to this day in history, June 26th 2015, in which the Supreme Court has ruled it a constitutional right for same gender couples to marry.
What does it mean to be a man or a woman? More than any other time in history, this question is difficult to answer. Many Americans believe that gender should not determine behavior. Some believe that biology should not determine gender. Some believe gender should not govern sexuality. What does the Creator say?
The Bible offers clarity in this chaotic world. Please take time to listen to this important message.